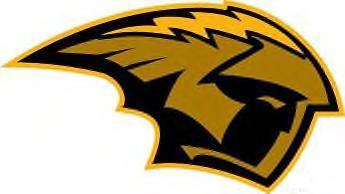 NEW FOR 2009 SEASON
-This year the TITAN helmets will be featuring featuring the ominous TITAN Logo.
-In addition to our new scoreboard, we have errected a sign above it proclaiming our team and major sponsors.
-We will also be installing a set of bleachers on both side lines for fan comfort.
- A second goalpost will be in place by the first home game as well.
EQUIPMENT TURN-IN...
T.B.A
THIS IS A ONE TIME DEAL SO PARENTS, PLEASE BE SURE TO TURN ALL EQUIPMENT IN CLEAN!
AS ALWAYS, THE COACHING STAFF APPRECIATES YOUR COOPERATION IN THIS MATTER...
AWARDS BANQUET TIME!
T.B.A.
THE TITANS FLAG FOOTBALL PROGRAM WILL BE AVAILABLE AGAIN FOR KIDS AGES 5 THRU 8. (AS OF JULY 1ST 2010.
(SEE OUR FLAG FOOTBALL PAGE FOR DETAILS.)
ALL PRACTICES WILL BE HELD AT THE TITAN SPORTS COMPLEX IN TREASURE LAKE FROM 6-8PM MONDAY - FRIDAY.
*ALL PLAYERS SHOULD BRING A WATER JUG OR THERMOUS TO PRACTICE!!!
TITAN TEAM TAG-DAY SCHEDULE
T.B.A.
FOLKS, JUST A REMINDER. TAG-DAY IS A VITAL PART OF OUR FUND RAISING ACTIVITIES. THIS HELPS THE TWO PROGRAMS DEFER THE HIGH COST OF OPPERATIONS SUCH AS INSURANCE, UNIFORMS AND EQUIPMENT. WITHOUT YOUR SUPPORT, OUR KIDS CANT COMPETE OR CHEER AT THE LEVEL THEY DESERVE TO. THANKS FOR ALL OF YOUR HELP, WE ALL APPRECIATE IT!... THE TITAN FAMILY
* BE SURE TO BRING A JUG OF WATER OR SPORT DRINK TO PRACTICE. WE NEED TO KEEP HYDRATED IN THIS HEAT!
"2010 AWARDS BANQUET"
TBA
"TAG DAY" REMINDER
TAG DAYS ARE A VITAL PART OF OUR FUND RAISING EFFORTS. THE SCHEDULES WERE HANDED OUT AT PRACTICE . PLEASE REVIEW THE SCHEDULE AS NOT TO MISS YOUR DATE AND TIME. TAG DAY IS CONSIDEED A TEAM FUNCTION AND AS SUCH, COUNTS TOWARDS THE 100% PARTICIPATION AWARD PRESENTED AT THE ANNUAL BANQUET.
T.L.vsJ-BURG 02 SEPT. 06
ANOTHER WET GAME!